A complex balance of typography and color
Logo Design
The perception of your business begins with its visual identity. Your logo design is the foundation of your branding. It applies to every facet of your company and provides the map for getting your brand where it wants to go. Our branding vision is born out of strategy. We work to ensure your custom logo precisely communicates your brand's message. Our team leverages marketing research tools to determine your optimal color palette and fonts that suit your industry. We'll establish a look that positions your company as a forwarding thinking leader.
Capture the personality of your company
Create a long-lasting identity
Stay consistent with brand guidelines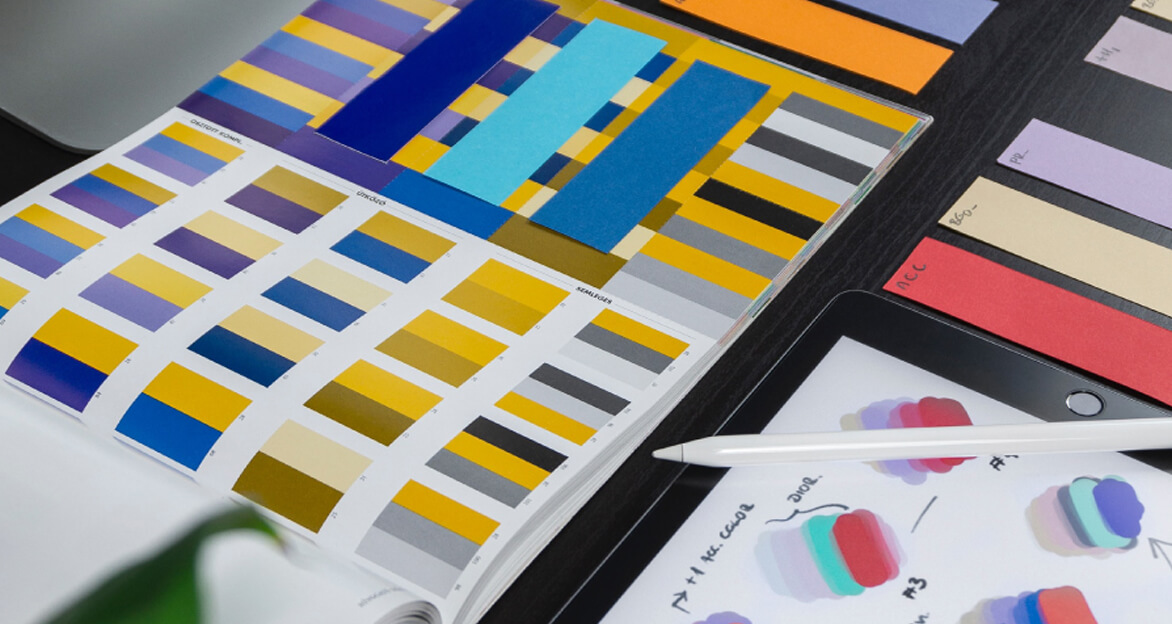 Your New Design
Establishing a visual identity
Our team of designers will create a custom logo that embodies your personality and captures the spirit of your brand.
Discover Your Brand
Establish a cutting-edge look that will tell your story and make a statement
Reinvent Your Brand
Take control of your company's image and overcome the weight of your old logo
Brand guidelines

Positioning

Your guideline gives your team everything needed to maintain the written integrity of your brand, including the correct voice and terminology to use with your target audience.

Logo

Communicate your company's culture with a single image. Our graphic designers can refresh your existing logo or create a new one that aligns with your current marketing efforts.

Color

Colors influence how your brand is perceived due to their psychological and cultural associations. Our goal is to find a brand color palette that is aesthetically appealing and unique.

Typography

Typography is not just picking a font. It's the visual form of your brand's written words. The type we choose can evoke emotion and provide an individualized element of expression.
Identity Meets Design
Strategic creative power makes for thoughtful branding
We love design trends and new creative techniques, but these typically aren't the qualities that drive sales. Instead, we create timeless brands born out of vision and strategy. Our designs will carry your brand for years to come.
We work with your team to understand your vision
Increase brand recognition
Cohesive brand identity
Visually communicating your long-term vision
Before delivering the final logo artwork
Your logo design plays a huge role in the perception of your business, which is why it's so important to get it right.
We get to know your business and pinpoint your aesthetic
Generate ideas focused on your style and our research
Develop logo concepts and execute them digitally
Present logo concepts and make changes if necessary