Third-party Logistics
Axis Warehouse
www.axiswarehouse.com
Axis Warehouse is a third-party logistics solutions provider with multiple locations throughout Chicago. They specialize in boutique warehousing, transportation, and logistics solutions for the North American market.
Project Goals
An updated look with more relevant imagery and informative service content
The Highlights
Filmed and edited drone video with internal and external warehouse footage
The new look
Web development
Axis Warehouse came to 20Twenty Design with a relatively new website. Only a year old, the site's design was still suitable, and its features were functional. However, the existing website wasn't living up to the leadership team's expectations, and they considered it the bare bones of a logistic site. They wanted to expand their service content, use more relevant imagery, and incorporate video throughout the website.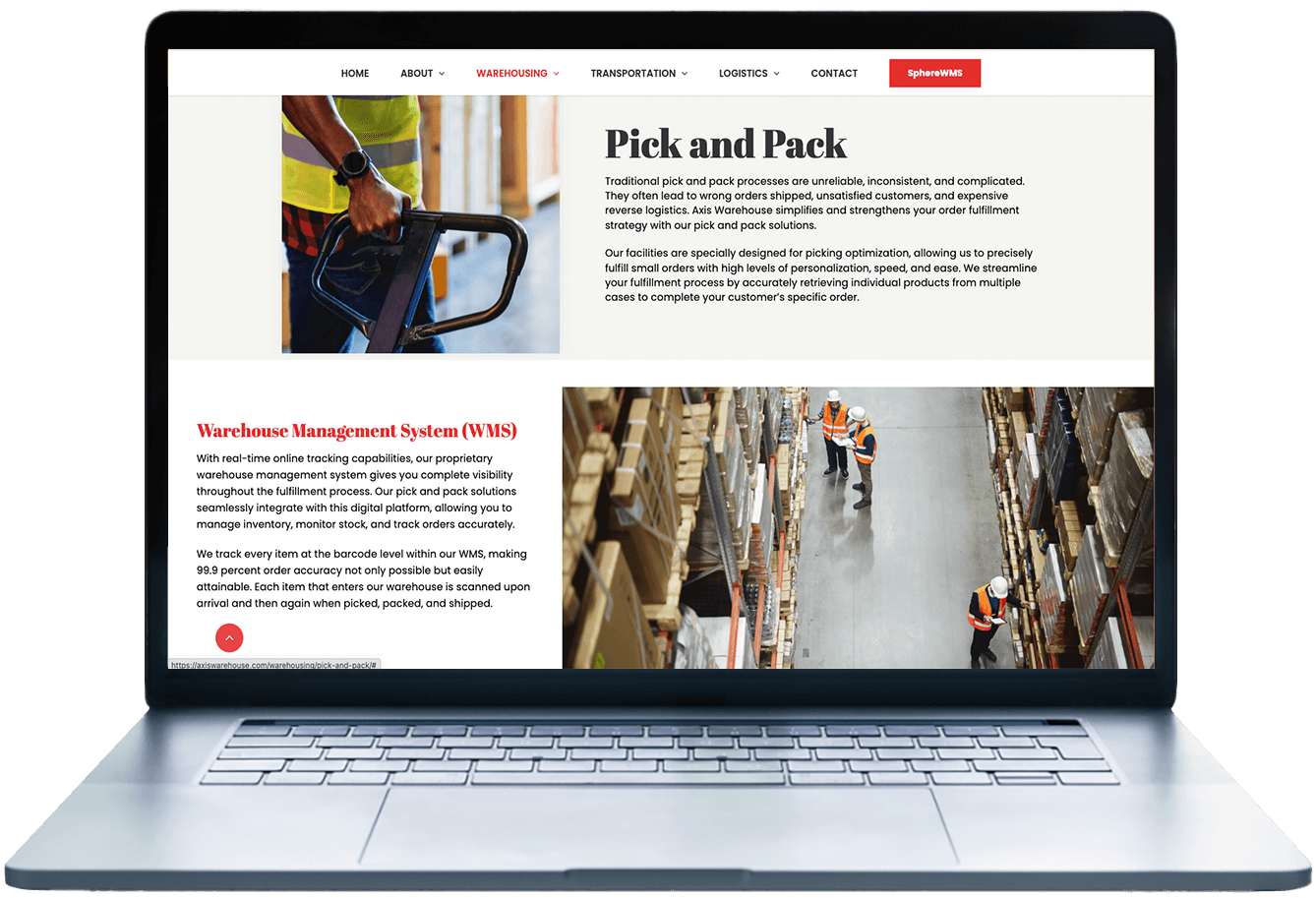 Digital development
20Twenty aimed to design a website that positioned Axis Warehouse as an industry leader. Our team dramatically expanded the company's sitemap by creating content for their extensive lineup of services. The updated text is bolstered by a sleek, organized design and bold typography. In addition to these elements, our media team filmed, edited, and produced the drone video content placed throughout the site.
Features
Responsive design
Keyword-rich content
Drone video
Data encryption
Warehouse management connectivity
Connected via social media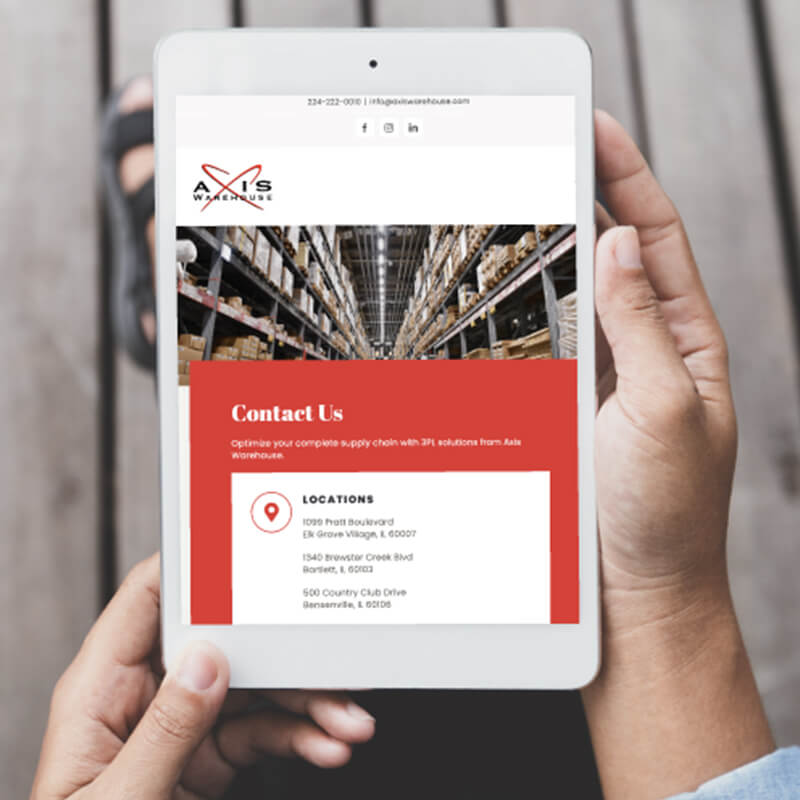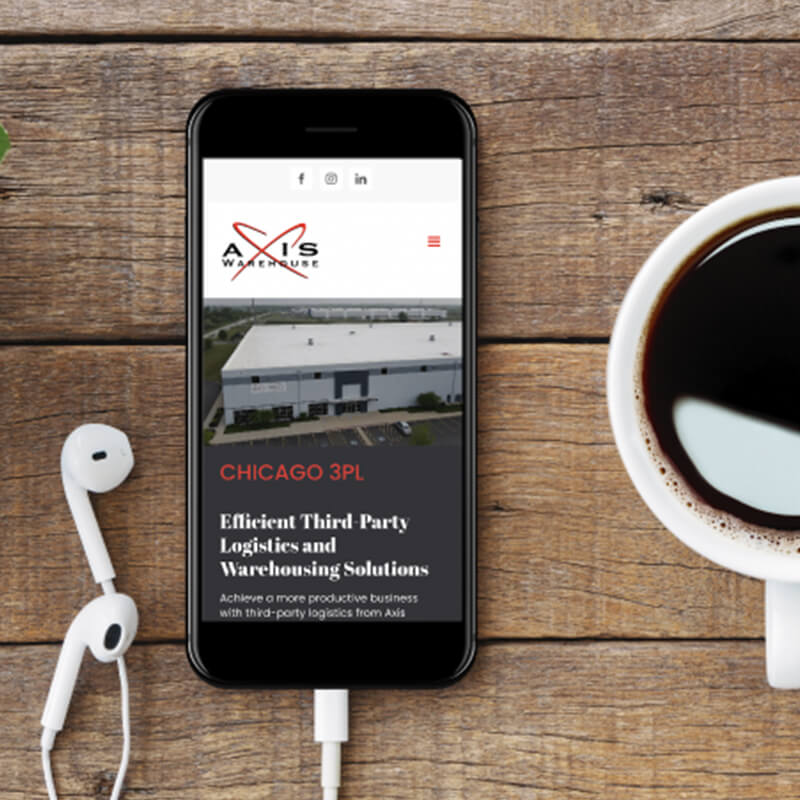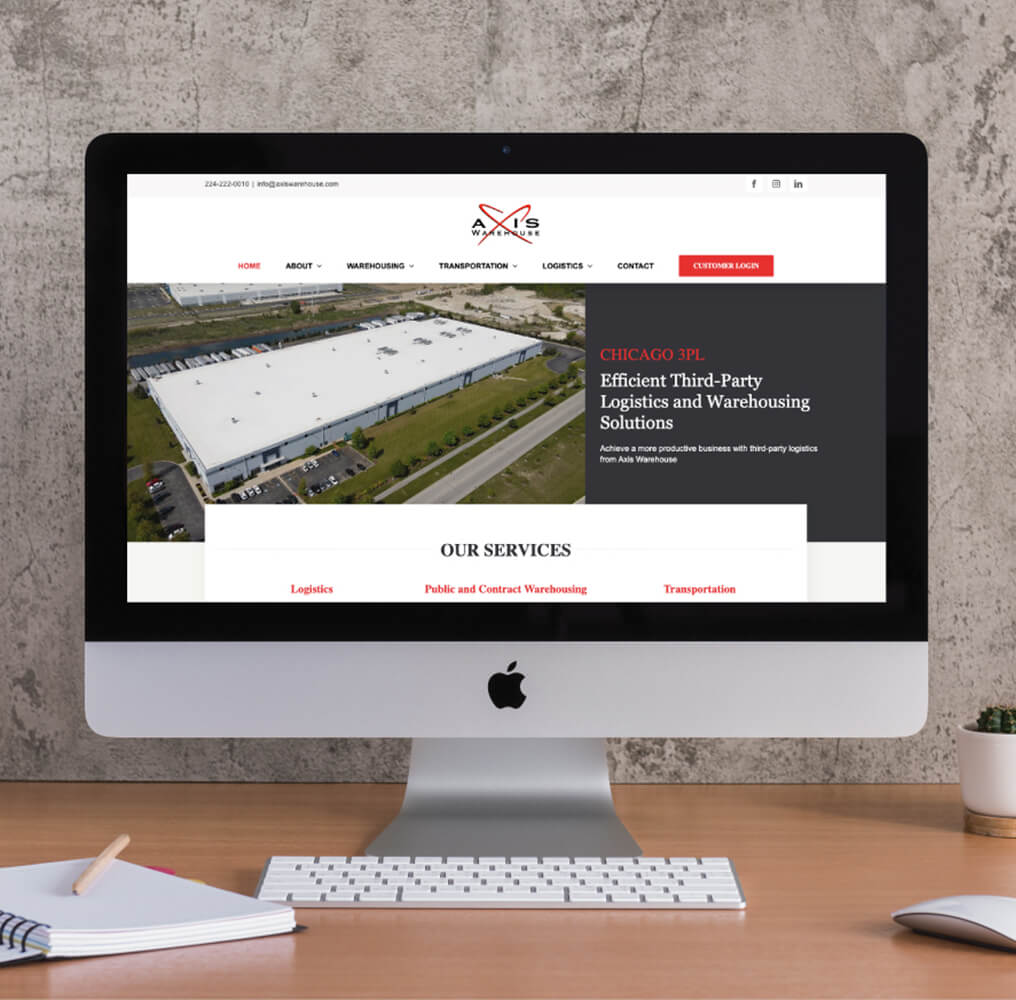 Videography
The goal of this videography project was to convey how impressively large Axis Warehouse is. With direction from their leadership team, we captured aerial footage despite it being a busy day at the warehouse. Axis staff moved equipment, cleared docks, and drivers brought semis in and out of the lot. This level of collaboration resulted in drone shots that perfectly show potential clients the massive amount of inventory Axis Warehouse can handle.