Commercial Vehicle Dealership
Hodges Westside Truck Center
www.westsidetruckcenter.com
Hodges Westside Truck Center (HWTC) sells pre-owned trucks, trailers, and transportation equipment to owner-operators and businesses throughout the country. As a Cummins Authorized Repair Dealer, their team services and inspects all types of commercial vehicles.
Project Goals
To create a more user-friendly inventory for potential buyers
The Highlights
An interactive, 360° photo experience on truck inventory listings
The new look
Web development
Although their staff had actively updated the website's inventory listings, its design and functionality hadn't changed much since its 2016 launch. The HWTC inventory changes frequently. As a result, they ended up with many unnecessary media files, which bogged down the site's performance. The 20Twenty team corrected these performance issues and redesigned the site with their customers in mind.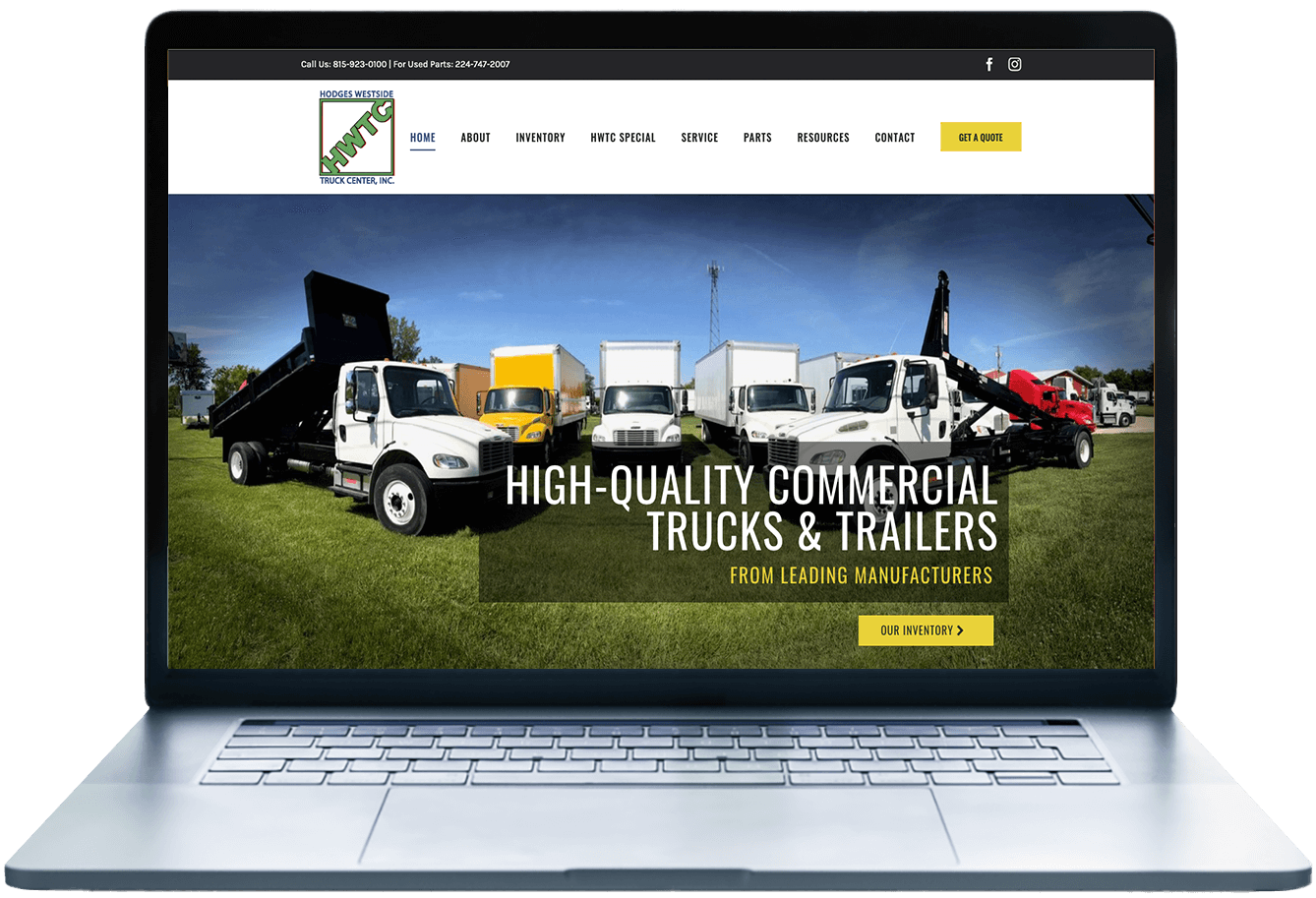 Digital development
Hodges Westside Truck Center works in the B2B sector of the automotive industry. Many of their customers are on the road, meaning a mobile-friendly experience was essential. We specifically designed their inventory pages with their mobile users in mind. And in addition to fixing their performance issues, we added advanced digital tools like interactive 360° photos on inventory listings and customer support via chatbox.
Features
Responsive design
Chatbox integration
Detailed inventory listings
Interactive panoramic photos
Expansive "Our Team" page
External catalog integration
Online Credit Application