Nonprofit
Kevin White Foundation
www.kevinwhitefoundation.org
Kevin White was a standout St. Charles baseball player who tragically died in a car collision. The Kevin White Foundation honors his legacy by offering scholarships to local baseball players entering Division 3 colleges.
Project Goals
To bring the community together by supporting up-and-coming baseball players
The Highlights
A fully branded fundraising event at the organization's first annual golf outing
Background
Kevin's unexpected passing shook the St. Charles area. As friends of the family, 20Twenty Design began working with the foundation while it was in its infancy. We knew this project would require a delicate balance of compassion, respect, and thoughtfulness. And our vision was to create a full nonprofit brand that fosters a sense of community and healing.
The new look
Web development
The website serves as a celebration of Kevin's life, not just as a memorial to his passing. Our team decided on a welcoming tone when designing the site. We wanted the look to reflect his young, positive, and spirited personality. Most importantly, we created a comfortable place where his family, friends, and aspiring student-athletes can feel uplifted and inspired.
Digital development
This community-focused organization needed multiple touchpoints to share upcoming events, foundation information, and scholarship opportunities. We worked closely with the board members to bring Kevin's story to digital and social platforms while giving it a cohesive tone of voice.
Features
Responsive design
E-commerce compatibility
External catalog integration
Connected via social media
New branding
Drone video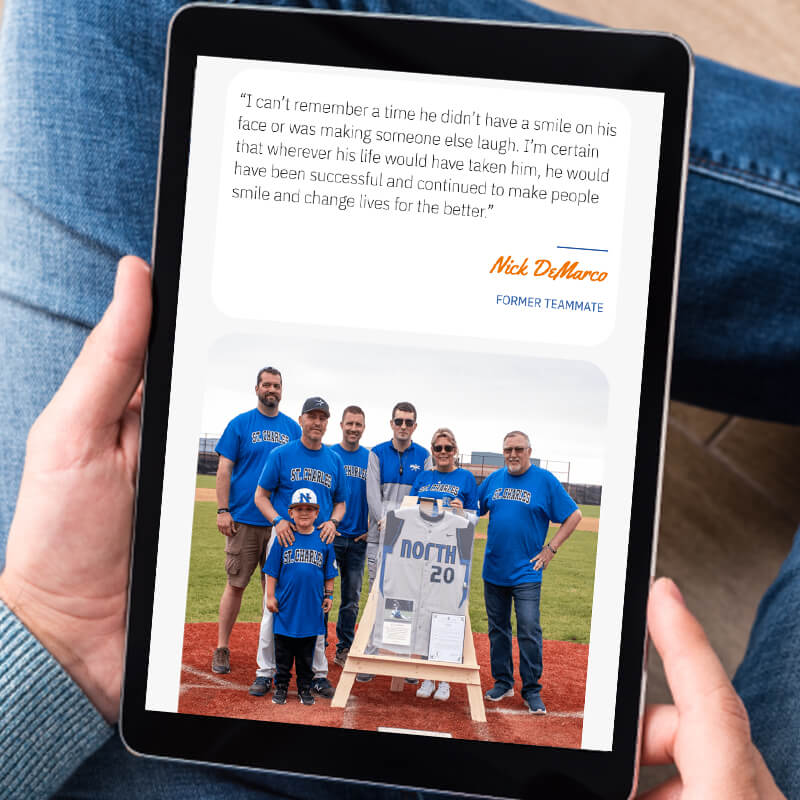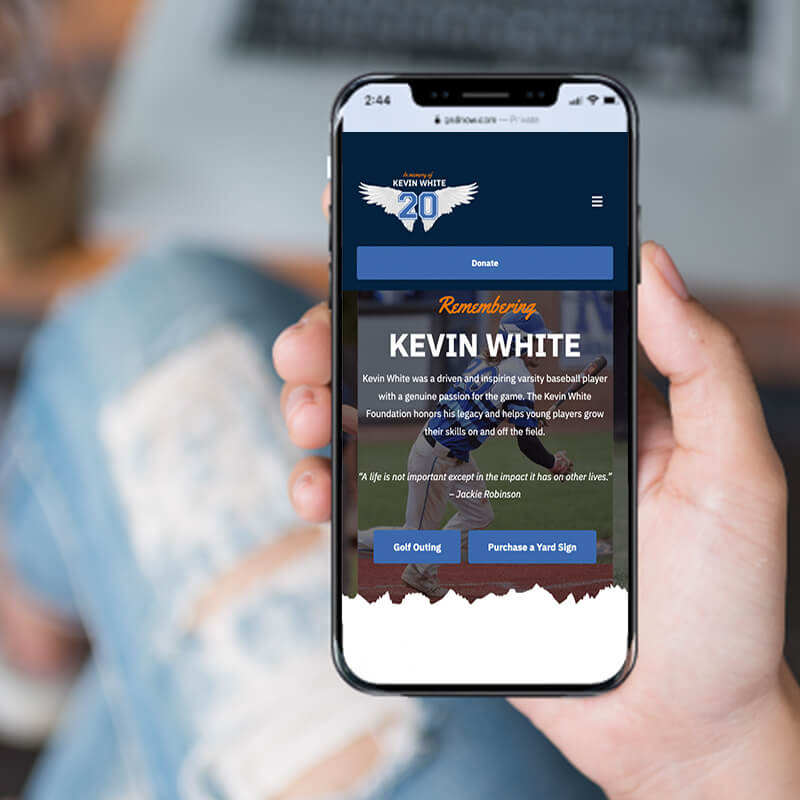 Drone videography