Commercial door service
United Door
& Dock
United Door and Dock offers warehouse solutions, commercial doors, and loading dock products throughout Chicagoland. They provide around-the-clock service for installations, maintenance, and repairs.
Project Goals
A website filled with project photos and chat box integration for accessible communication
The Highlights
Homepage hero video using a mixture of drone and traditional videography
The new look
Web development
20Twenty Design constantly communicated with their United Door and Dock's leadership team throughout this web development process. Our frequent discussions helped us to identify and achieve the exact look they wanted—a clean website filled with photos, simple touch points for easy customer communication, and straightforward content created for visitors and search engines. With this level of collaboration, we took them from a bare-bones website to one that checks off their complete list of goals.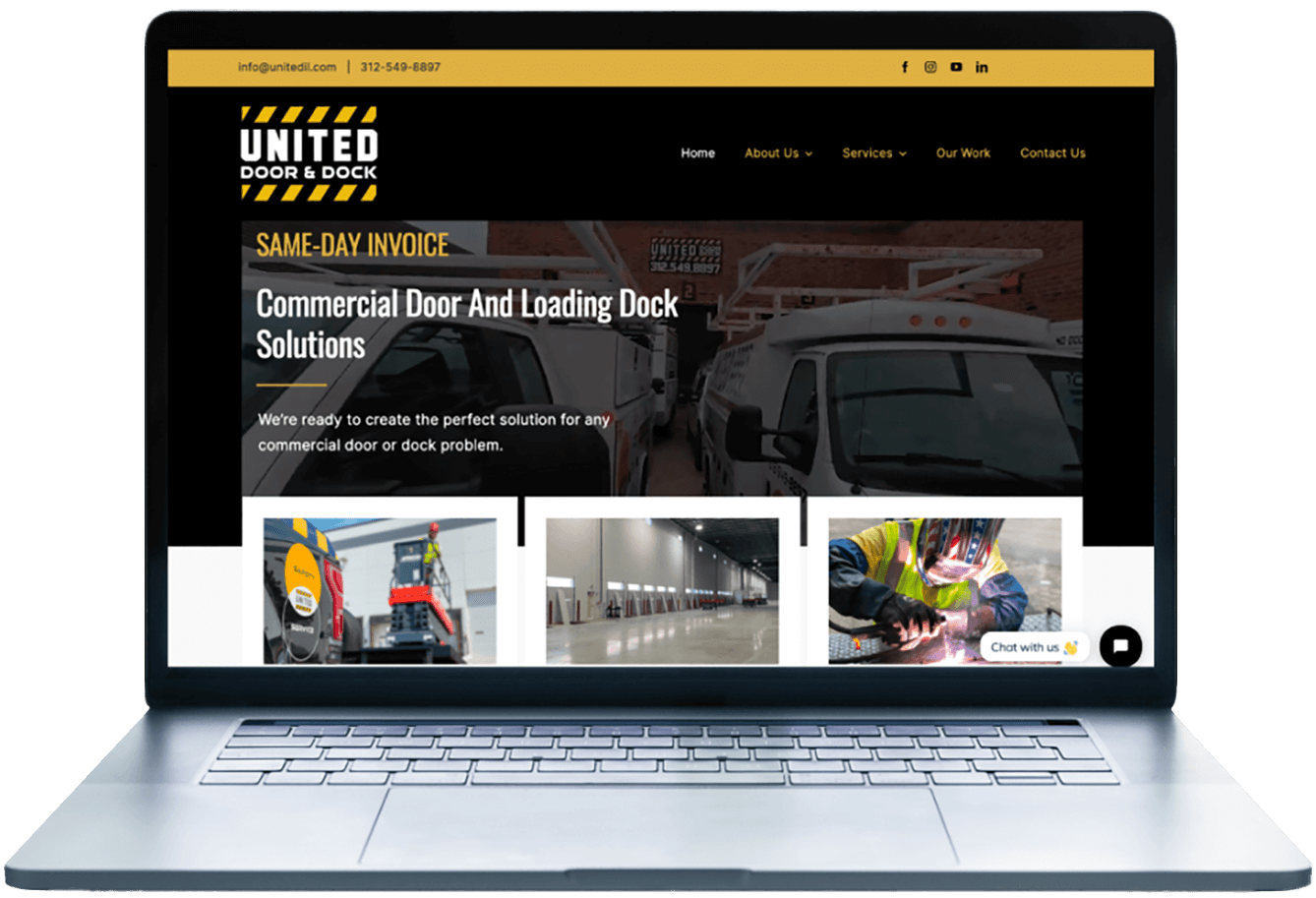 Digital development
United Door and Dock exclusively works with commercial and industrial businesses. As a result, most of their customers use mobile devices to initiate contact. We specifically designed their website with mobile-friendly experiences and quick communication in mind. Our team integrated a chat box for rapid outreach and streamlined website navigation for easy browsing.
Features
Responsive design
Informative product descriptions
Customer testimonials
Connected via social media
Chat box integration
Drone video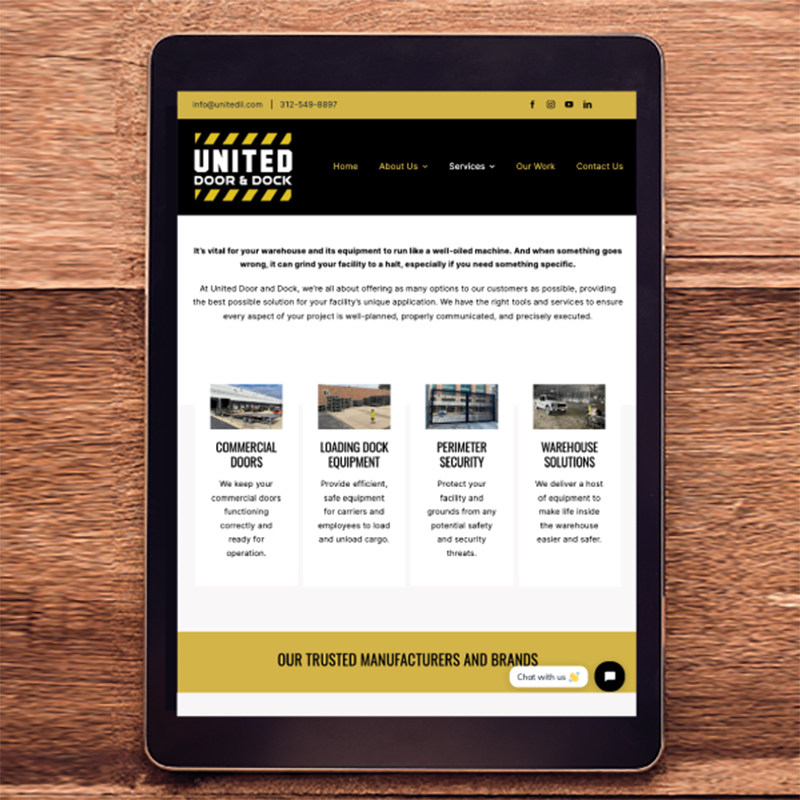 Drone videography
Thoughtful design, photos, and SEO-fueled content form United Door & Dock's new web presence. The videography truly helps United Door & Dock stand out from their competition. We used a mix of time-lapse video, drone videography, and GoPro footage to create a collection of videos used throughout the website.